Gutter guard is a great alternative to cleaning your gutters every year. However choosing the right product can be difficult without extensive knowledge of leaf guards. Put Michigan's Handyman expertise to use and install new leaf guard and never risk your health and safety climbing up a ladder again to clear out your eaves.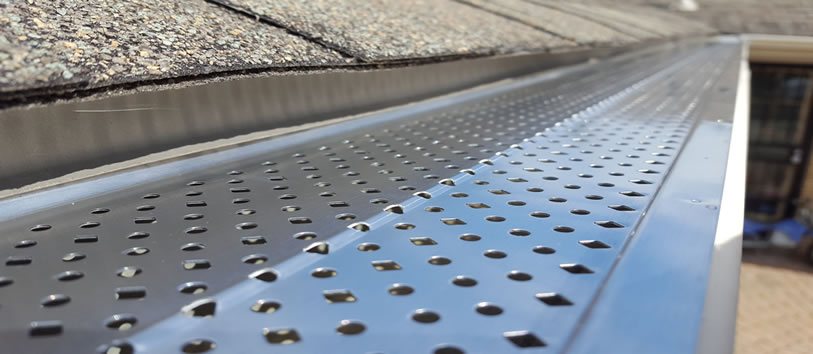 Free Gutter Guard Estimate in Independence
We have been installing these leaf guards for over 12 years without any complaints. They are made in America and are 100% aluminum, so they will never rust. They come with a 20 year manufacturer warranty against clogs.
Our leaf guards sit down inside the gutter so they cannot be seen from the ground. These gutter covers get screwed to the front lip of the gutter as well as through the back of the gutter into the fascia. This strengthens the entire gutter system. This guard system will not void any shingle warranties like many of the competitions products do.
CLICK HERE TO APPLY FOR 0% Interest Free Leaf Guard Financing for up to 60 Months
Before every entire house installation you will receive a FREE CLEANING to ensure your entire system is free of debris and clogs.
Our team of professionals have the expertise to guarantee that nothing but water will get into your gutters.
Independence Leaf Guard and Gutter Guard Protection
Benefits of Leaf Guard from Michigan's Handyman:
100% Aluminum
Will never rust
Made in America
Proven results
Electrical Wiring
Strengthens your gutter system
Will not void roof warranty
Never climb a ladder again
Peace of mind
---
Do you need a Michigan Handyman with lots of satisfied references call (248) 506-4000 to speak to us, or fill out our free estimate form.