Flood damage to your home or business after any water disaster can be a nightmare. If water damage has happen to your home or business Call (248) 506-4000 now to get your flood clean up started quickly. The very first thing you should do is stop the leak if possible. Next step, Hire a flood/water cleanup company to remove the water as fast as possible. Third step, Make a claim with your insurance company. An insurance adjuster will be assigned to your water loss within 24 hours of making a claim. Michigan's Handyman works with all insurance companies / bill them directly and help you understand and file your insurance claim.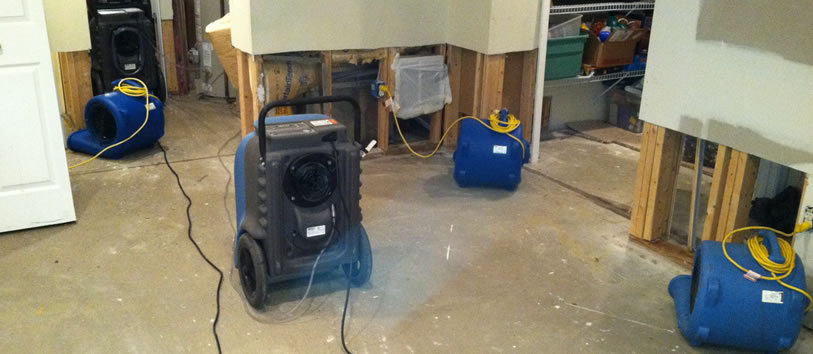 Free Lenox Township Flood Clean up Estimate
Upon arrival we will meet with you and get a signed work authorization to start work and begin water extraction that will remove up to 95 percent of the water. After which we will use our state-of-the-art industrial dehumidifiers and air blowers to complete the drying process, it will be monitored continuously to ensure that all moisture has been extracted properly.
CLICK HERE TO APPLY FOR 0% Interest Free Water Damage Financing for up to 60 Months
After all water and moisture has been removed from your property restoration can begin. We will inspect the property and evaluate the extent of the flood damage. Together we will come up with a plan, and take the time to explain to you what needs to be done and why, then we will let you know what it will take to bring your home or business back to its original condition.
We take pride in bringing your property back to its original pre-loss condition.
Types of Water:
Category 1 - Fresh Water - Comes from a fresh water source in your home, usually your water pipes.
Category 2 - Gray Water – Comes from a backup from a sump pump or storm water.
Category 3 - Black Water – Comes from a sewer backup and can be very dangerous, stay away from the water.
If fresh or gray water sits for more than 72 hours it may be considered black water because of bacteria growth. It may need to be treated as sewer water.
Most insurance policies require you to take quick action to remove water and moisture to stop further damage to your property and to ensure everything is covered under your policy. If water damage is not properly handled it can lead to mold growth. Taking quick action will help prevent the onset of mold and bacteria.
Finding the right water restoration company for your homes water damage isn't always easy. Let Michigan's Handyman flood cleaning professionals give you a free quote.
We are fully licensed and insured.
Lenox Township Water Damage, Extraction, & Flood Restoration Services
24 Hour Emergency Response
Broken pipe water damage
Broken toilet water damage
Ceiling and plaster water damage repair
Fast Flood Water Cleanup Services
Flood damage restoration
Flooded basement
Insurance claims
Insurance restoration repair
Moisture meters, detectors reading
Sewer back up Lenox Township MI
Storm damage repair
Sump pump failure
Water damage repair
Water removal and drying
---
Do you need a Michigan Handyman with lots of satisfied references call (248) 506-4000 to speak to us, or fill out our free estimate form.