An egress window or window well, offers a lot of natural light which makes the basement feel more welcoming and is simply an escape window designed to be opened when needed for emergency escape and rescue. According to Rochester egress building code, these windows are required in any room that is considered living space. Egress windows typically are installed in the basement, and are required to have certain dimensions.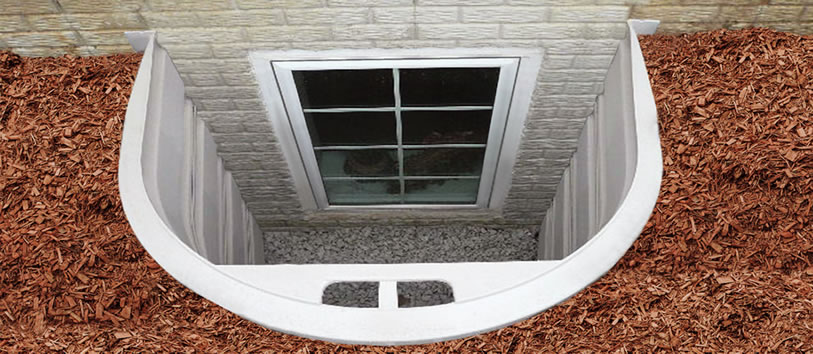 Free Rochester Egress Window Estimate
Egress windows must be installed when remodeling your basement and any room will be considered living space. A finished basement can be a very satisfying accomplishment and can add additional cost-effective space to your home. So if this is something you've been planning, you've probably looked into egress window costs in Rochester. Call (248) 506-4000 today for a free egress window quote. We are the best egress window company in Rochester and we offer competitive rates for window well installation.
Michigan's Handyman egress window installation options will all be completed to Michigan building code. All of our window well work comes with a satisfaction guarantee. We will provide you with the expert assistance you need for installing your egress window successfully, with the fast, friendly and fair service you deserve. We are considered one of the best egress window contractors in Rochester.
CLICK HERE TO APPLY FOR 0% Interest Free Egress Window Financing for up to 60 Months
Michigan Egress Window Code requires that the opening of an egress be equal or greater than 5.7 square feet, with a minimum opening height of 24 inches, and a minimum opening width of 20 inches. Michigan window wells are required if the window is below ground level. The sill height must be no higher than 44 inches above the floor. The window well floor space must have 9 square feet with minimum dimensions of 36 inches wide and long. There must also be a permanent ladder or steps if the window well depth is more than 44 inches. We are your licensed egress window contractors in Rochester, Michigan.
Egress Window Well Installation Rochester
Code Compliance
Concrete
Egress Lids
Fire Escape
Ladders
Metal Wells
Plastic Wells
Safety Exit
Waterproofing
Window Wells
---
Do you need a Michigan Handyman with lots of satisfied references call (248) 506-4000 to speak to us, or fill out our free estimate form.