Glass block windows are a very good choice when you want to replace your old Rochester basement, bathroom or garage windows. There are many reasons to upgrade to glass block; privacy, security, not to mention they keep the heat in much better than your typical basement windows.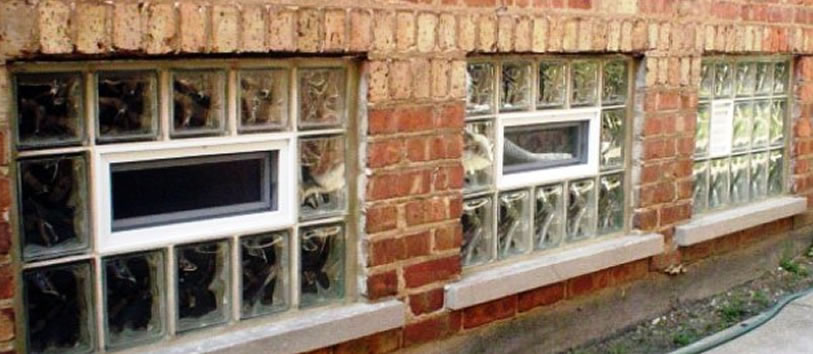 Glass Block Windows Estimate in Rochester
Michigan's Handyman is your best choice when you want to replace glass block windows in Rochester. We've been doing it for over 20 years, we remove the entire old window frame and the new glass block window is installed right into the foundation. We eliminate any remaining wood or metal that can rust or rot.
Besides having a new weather barrier, glass block windows are much thicker. On top of keeping out the weather, they keep out the noise. This makes it nearly impossible for burglars to break in. Call us at (248) 506-4000 for a free glass block window estimate and one of our experienced Rochester glass block installers will come out and provide you a quote.
CLICK HERE TO APPLY FOR 0% Interest Free Glass Block Financing for up to 60 Months
We offer very competitive pricing. When it's time to replace your old basement windows with new glass block windows we hope you do your research and then call Michigan's Handyman, Rochester Glass Block Window Company.
Glass Block Window Services Rochester, Michigan
Basement Windows
Bathroom Windows
Clear
Custom Basement Bar
Diamond
Frosted
Garage Windows
Glass Block Vents
Glass Block Window Replacement
Ice
Shower Divider
Wavy
Weather Resistant
Window Removal
---
Do you need a Michigan Handyman with lots of satisfied references call (248) 506-4000 to speak to us, or fill out our free estimate form.