Michigan's Handyman is a large team of energetic workers with a broad range of general home maintenance and repair skills. Our handymen excel at troubleshooting, problem solving, readily understanding instructions of a complicated nature, and respond to challenges with a "get the job done" attitude. Michigan's Handymen grasp client's requirements and needs quickly and apply appropriate actions to complete tasks in a timely manner.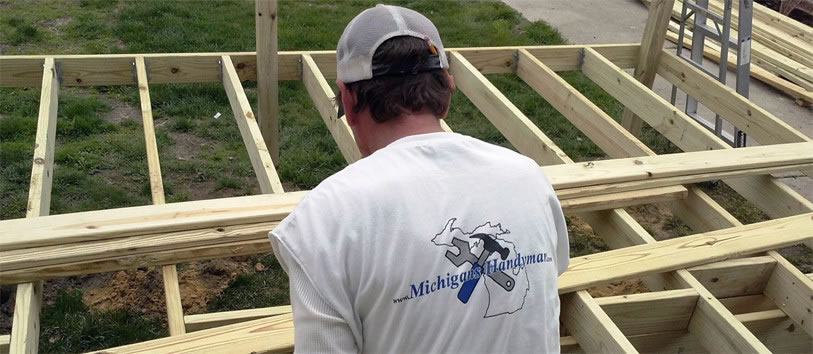 Contact Us for a Free Quote Today
Our mission is to create and maintain dependable relationships with our clients. While continuing our loyalty to them. Michigan's Handyman has had continued success in meeting and exceeding our clients expectations. While keeping our prices below the rest. Michigan's Handyman is not satisfied until the customer is.
Michigan's Handyman has over 20 years experience servicing the southeastern Michigan/Detroit area. Our company was created by three brothers with very broad range of skills. We are a fully insured company.
We are qualified and capable of handling residential/commercial jobs of various sizes and scopes. We have worked successfully with many large, well-known companies as well as smaller, local businesses.
Some things to consider:
We Beat All Written Estimates
Always Get Three Written Estimates
Please consider us for any future home maintenance needs
---
Do you need a Michigan Handyman with lots of satisfied references call (248) 506-4000 to speak to us, or fill out our free estimate form.