Michigan's Handyman is a full service bathroom remodeling company serving Armada and surrounding areas all across Southeast Michigan. We have been in the home remodeling industry for 23 years.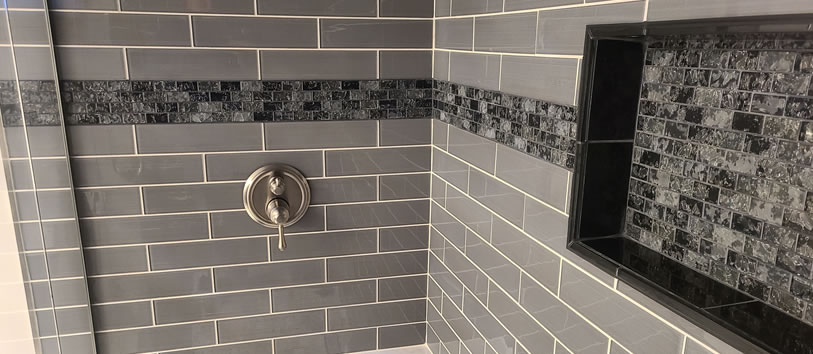 Free Armada Bathroom Remodeling Estimate
Whether you want a complete renovation or just want to convert your bathtub into a shower, we offer exceptional customer service, quality materials and professional workmanship throughout the entire hassle free process of your renovation. Unfortunately, our company name scares some homeowners away because they think we're just your run-of-the-mill handymen. Don't be fooled by our name. We are a licensed builder in the state of Michigan and have many satisfied customers throughout Southeast Michigan.
CLICK HERE TO APPLY FOR 0% Interest Free Bathroom Remodeling Financing for up to 60 Months
At Michigan's Handyman we give our customers a labor only quote. This means the homeowner can spend as much or as little as they like for the materials they choose for their bath design. Our bathrooms range from basic to elaborate, depending on our client's tastes and budget. Most bathroom remodel companies give you a labor & material estimate and mark up material 250% and make you, the homeowner, pay the cost.
Almost all companies use salesmen that have never laid a tile or installed a toilet in their life, but can sure talk a lot with high pressure sales. Then they sell you an overpriced $20,000 bathroom and sub-contract it out to companies like Michigan's Handyman anyway. Skip the middle man and save some money. Call us today at (248) 506-4000 for a free estimate with one of our experienced installers. We will schedule an appointment with one of our expert installers who will meet with you at your home and is actually the installer who will be working on your project.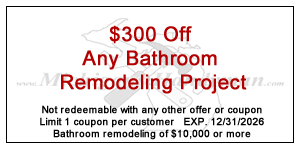 Rest assured because we employ drug-screened, experienced contractors only, who are professionals in remodeling. Guaranteed satisfaction is our goal with every renovation. Keep in mind that in this industry, "YOU GET WHAT YOU PAY FOR" Our advice to you would be to get multiple quotes and go with the guy in the middle. This is where Michigan's Handyman estimates will typically come in. There usually is one company that is super high and one that is too good to be true. Beware of a bathroom renovation quote that is very low.
Call the company your neighbor trust. Call Michigan's Handyman
Armada Bathroom Remodeling & Renovation Services
Install, Repair, Upgrade or Remodel
Ceramic Tile
Bathtubs
Shower Doors
Vanities
Toilets
GFCI installation
Plumbing
Shower Diverters
Drywall Repairs
Medicine Cabinets
Sub-Floors
Exhaust Fans
Granite
Corian
---
Do you need a Michigan Handyman with lots of satisfied references call (248) 506-4000 to speak to us, or fill out our free estimate form.