Michigan's Handyman has been installing vinyl siding in Bingham Farms since 1994. Siding is one of the most important building components of a home. It, more than any other element, influences a home's overall appearance and, thus, its value.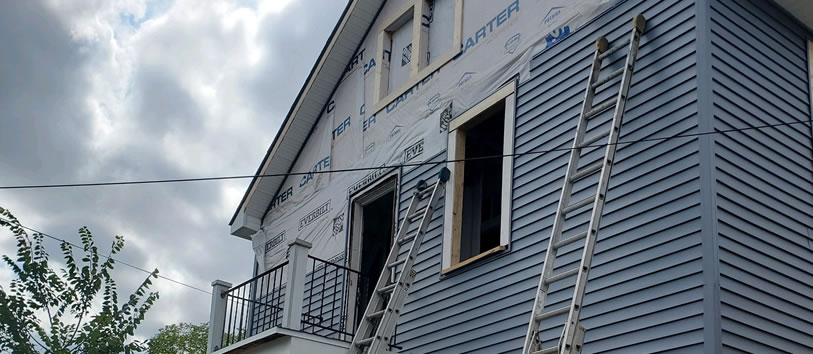 Free Bingham Farms Siding Estimate
Benefits of Vinyl Siding: Over the long run vinyl siding can be very cost effective. It is one of the best investments you can make if you want to add resale value to your home. You can often recoup 100% or more of your investment.
Vinyl Siding typically lasts from 25 to 50 years. Siding comes in many colors. The color will remain true for a long time and will not show scratches. You can select siding that will agree with your home's design and fit into the environment and neighboring homes.
There is no need to ever paint the siding and it never fades from the environment. The only maintenance needed is to pressure wash it once per year.
Bingham Farms Vinyl Siding & Soffit Repair
Repair, Replace, Fix or Install
Vinyl Siding
Aluminum Trim
Blown Off Siding
Broken Siding
Missing Pieces
Corner Post
Gable Trim
Soffit
Fascia
J Channel
---
Do you need a Michigan Handyman with lots of satisfied references call (248) 506-4000 to speak to us, or fill out our free estimate form.