Brandon Swimming pool tile and coping replacement. Remarciting your pool can give your pool a brand new look. PebbleTec is the lasted and greatest technology that gives you the choice of choosing what color the appearance of your swimming pool water will look like and have a long-lasting durable surface. Give us a call and one of our experts can assist you resurfacing your old worn out pool or fixing any of your Michigan swimming pool problems.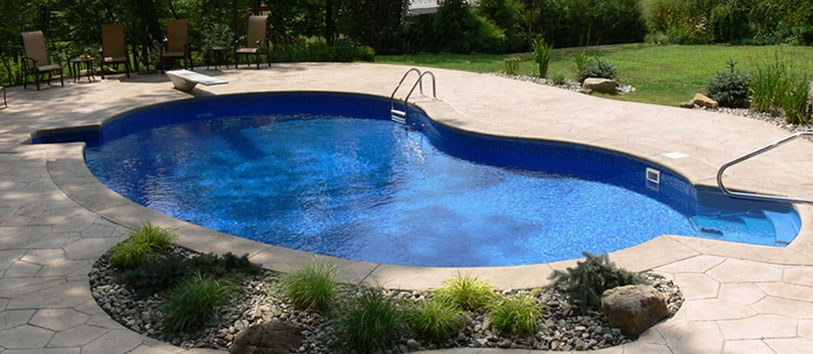 Free Brandon Swimming Pool Estimate
Our swimming pool company repairs and builds pools that range from basic to elaborate, depending on our client's tastes and budget. Whether your pool is located at your home an apartment, a condo, or school our pool repair technicians will fix your pool in the utmost professional manner.
We offer analysis, as well as preventative maintenance programs which can help distressed pool facilities look new again.
Call (248) 506-4000 for a free estimate today.
After many years in the business we continue to build with gunite, which remains the strongest concrete product available for the construction of your pool shell.
Don't let our name fool you, We have been delivering quality swimming pool and repair services since 1994.
Brandon Swimming Pool Resurface Estimate and Repair Quotes
Install, Fix, Repair or Resurface Pool
In-Ground Pools
Swimming Pool
Pebble Sheen
PebbleTec
Remarciting
Gunite Pools
Tile & Coping
Acid Washing
Spas
Custom Inground Pools
Sales - Installations - Service
Commercial / Residential
Tile / Coping / Marcite / Quartz
Deck Sealant System
Spring Openings / Winterizations
Equipment Installations
Pumps / Motors / Filters / Heaters
Leak Detection / Plumbing Repairs
Maintenance Programs
---
Do you need a Michigan Handyman with lots of satisfied references call (248) 506-4000 to speak to us, or fill out our free estimate form.