Installing a ceiling fan can help lower the cost of cooling your Dearborn Heights home. Often times, the breeze created by ceiling fans installed throughout your home is just the answer. Ceiling fans with the ENERGY STAR logo, will ensure that you enjoy even more energy savings. It is important when considering having ceiling fans installed, to assure that the fan blades are the appropriate size for the room that it is meant to cool.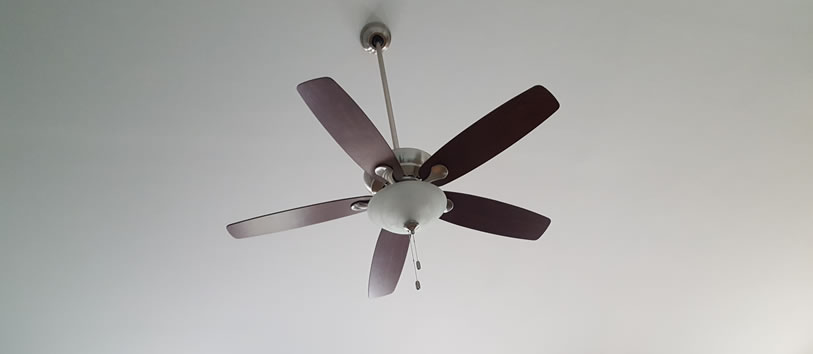 Free Dearborn Heights Ceiling Fan EstimatE
When installing a fan the fan blade tips should be at least 30 inches away from all walls, or any other fixture or obstruction.
Michigan's Handyman can help ensure you purchase the proper size ceiling fan for the room in which it's being installed, Hiring an experienced Dearborn Heights electrician for the proper installation of your fans is crucial. Michigan's Handyman can provide the expertise of not only installing your ceiling fan, but also assuring the electrical box in your ceiling is strong enough to support the fan of your choice. Many homes built after 1960 do not have the proper electrical box, in which case, our electrician would install the correct fan mount box. Our experienced electrican can assure that your wiring is suitable for the new ceiling fan install as well.
Dearborn Heights Ceiling Fan Replacement Michigan
Fan Mount Box
Fans Wiring
Proper Fan Blade Sizes
Electrician
Hang Ceiling Fan
New Installs
Replace / Install
---
Do you need a Michigan Handyman with lots of satisfied references call (248) 506-4000 to speak to us, or fill out our free estimate form.