Flooring types differ widely. Michigan's Handyman has a comprehensive knowledge of all flooring types and has been delivering quality flooring services in the Westland area for over 20 years. Whether you're looking for hardwood, laminate or vinyl floors, you've come to the right place.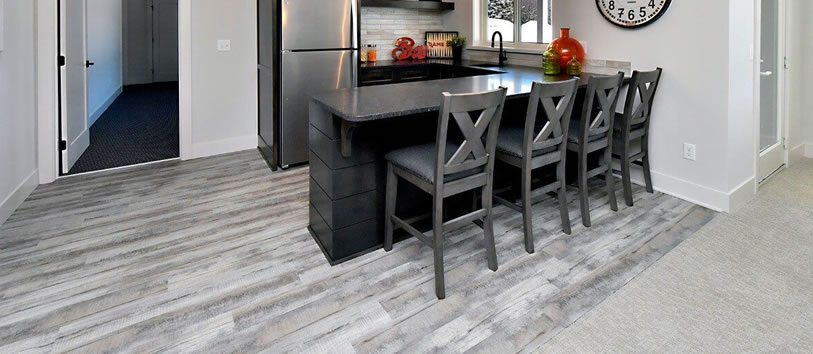 Free Westland Flooring Estimate
We have been a leading flooring company and flooring installation contractor since 1994. We only use the highest quality materials and equipment to install your floors. We have thousands of satisfied customers throughout Southeast Michigan. Call today for a free quote (248) 506-4000.
CLICK HERE TO APPLY FOR 0% Interest Free Flooring Financing for up to 60 Months
When refinishing your hardwood floor, installing laminate, ceramic tile or vinyl it should be done by a professional. We strive to educate our clients in every project from choosing the right material that fits your needs and budget. After you have become a well informed customer you can than choose the best option for your flooring needs.
Helpful Tip: Look for a product with low maintenance and cleaning costs. These two costs typically account for more than 50 percent of the total cost of ownership.
Hardwood
Hardwood floors have many convenient choices available in a wide range of finishes, designs and wood types. You can purchase it finished and unfinished. Unfinished flooring offers you the chance to choose a more specific stain color, as well as a uniform stain that is even from wall to wall. However, purchasing pre-finished flooring has the advantages of being more convenient, requiring no sanding or staining, and no mess. Installing finished flooring is far faster than the time it takes to install, stain and seal unfinished wood.
Ceramic
Ceramic tile is available in many different varieties, shapes and sizes. Ceramic is a very durable and resistant to moisture. Considered to be one of the most cost effective flooring surfaces on the market. When considering the initial cost versus the longevity of this superior surface, it clear that ceramic tile overall offers the best price for your money.
Vinyl
Vinyl is extremely versatile, flexible and enables a floor to be installed over most existing flooring and will expand and contract with the subfloors movement while bridging over subfloor irregularities. This flooring has lots of different colors and finishes to choose from. Depending on the amount foot traffic, most vinyl floors typically have a life expectancy of about 15 years.
Laminate
Laminate flooring is extremely durable and is stain, fade, and moisture resistant. They can also be installed over most existing subfloors which saves considerable time and installation cost. Laminate floors are easy to un-install and replace quickly and easily when it's time for a style update.
Westland Floor Repair & Install Services - Repair, Refinish, Replace, Resurface or Install New
Laminate Flooring
Vinyl
Hardwood Refinishing
Engineered Floors
Grout
Ceramic Tile
Heated Floors
Floating Flooring
Dustless Sanding
Hardwood Resurfacing
---
Do you need a Michigan Handyman with lots of satisfied references call (248) 506-4000 to speak to us, or fill out our free estimate form.