If you're in need of a garage door repair or installation you've come to the right place. We offer free garage door estimates and we're the company to call if you need to have it replaced, or maybe it just needs to be re-aligned, often you need to have the garage door opener replaced. Our team has been offering expert garage door repair services for over 20 years in and around metro Detroit.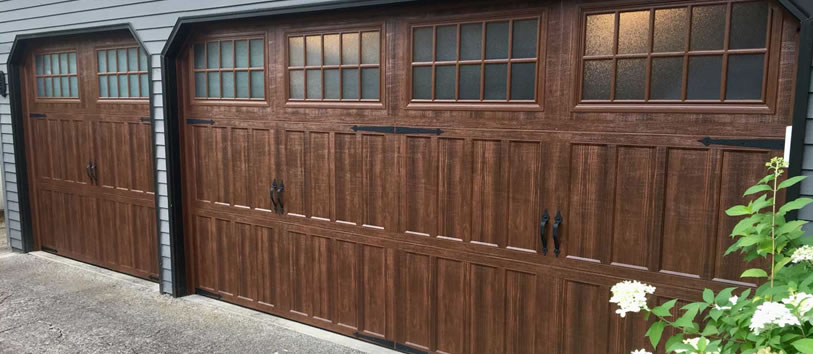 The entrance you drive through should be easy to use and be as easy as the press of a button. Finding a repairmen who knows what he is doing is not always easy. The alignment of the tracks must be precise to work as intended. Your installation will be done correctly the first time. We offer many options that are insulated that can help reduce energy cost, so contact us for an estimate.
If your garage door opener doesn't work or does only when it wants to or you have you been debating getting a new one installed, Call Michigan's Handyman at (248) 506-4000 to reach one of our expert repairmen for a free Michigan garage door opener estimate. A new door can give your home a brand new look that compliments your homes design. this will provide peace of mind knowing it was professionally installed.
We offer a variety of repairs, from broken cable repair, twisted tracks needing fixed, broken spring repair, panel replacement and safety sensor alignment. Our installers have the knowledge and know how to help you with any of your garage door opener repair needs. Contact our repairmen today to get a free garage door repair estimate in Michigan.
Our company strives to only provide the highest quality garage door service around. Michigan's Handyman will help you decide on the best make, model and design that best fits your style, with budget in mind. We are fully licensed and insured.
Garage Door Repair in Michigan
Bent Garage Door Tracks
Broken Garage Door Springs
Garage Door Cable Repair
Garage Door Insulation
Garage Door Opener Repair
Garage Door Panel Replacement
Garage Door Tune Up And Inspections
Garage Door Weather Stripping
Replace Broken Rollers
Safety Checks
Safety Sensors
---
Do you need a Michigan Handyman with lots of satisfied references call (248) 506-4000 to speak to us, or fill out our free estimate form.